Enjoy our tips to Kolding and to experiences you feel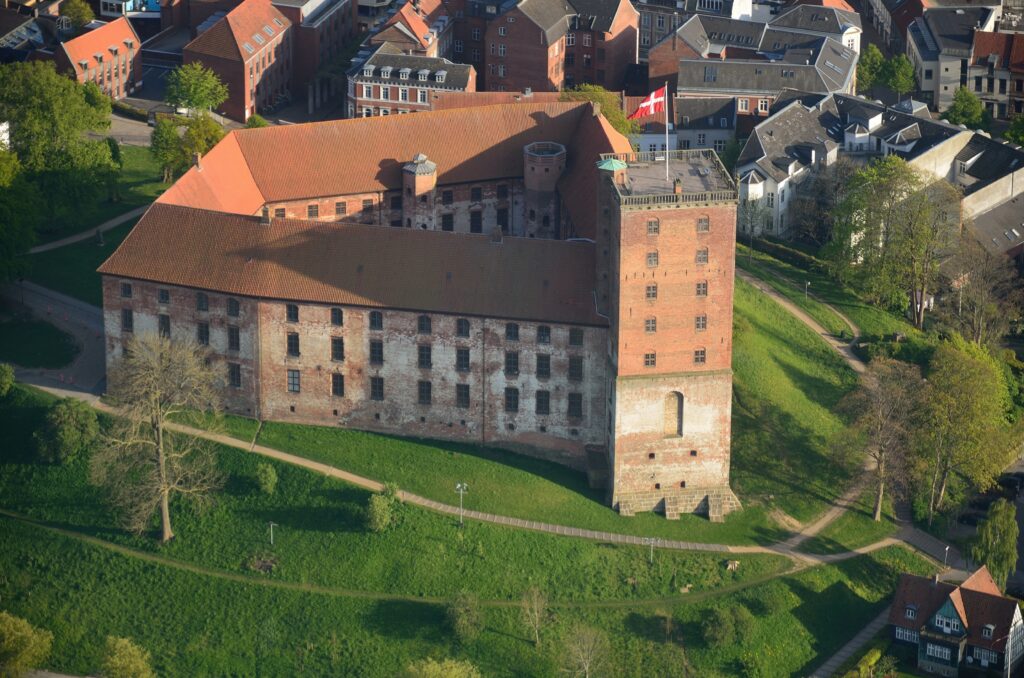 This is some really old stuff! A castle was built by the Danish king in 1268 and its purpose was to protect the border between Denmark and the Duchy of Schleswig (we since pushed the border a bit further south).  It has been rebuilt loads of times and buildings have been added, but the version we see today is (re)built by King Frederik IX in 1720. It did though burn down in 1808 and was nothing but a ruin for more than 100 years, until it is rebuilt yet again. However, the ruins are still visible between the more recent walls.
Today, the castle is a museum with activities for large and small and houses various exhibitions every year.
The castle lake it the heart of Kolding and named after… well, the castle. Take a beautiful walk around the lake – the route is only 3 kilometers. Click here to see the map and explanation of the buildings, parks and sculptures on the way.
Did you know that is it now allowed to sail on the lake or to fish in it? This is only allowed for the owner – who happens to be the monarch.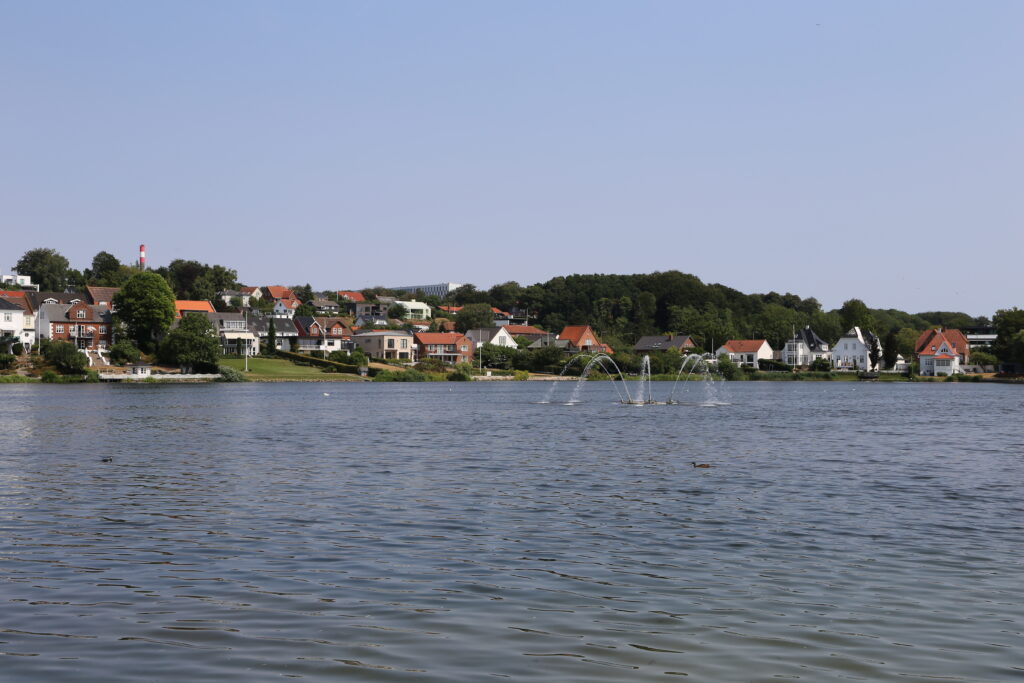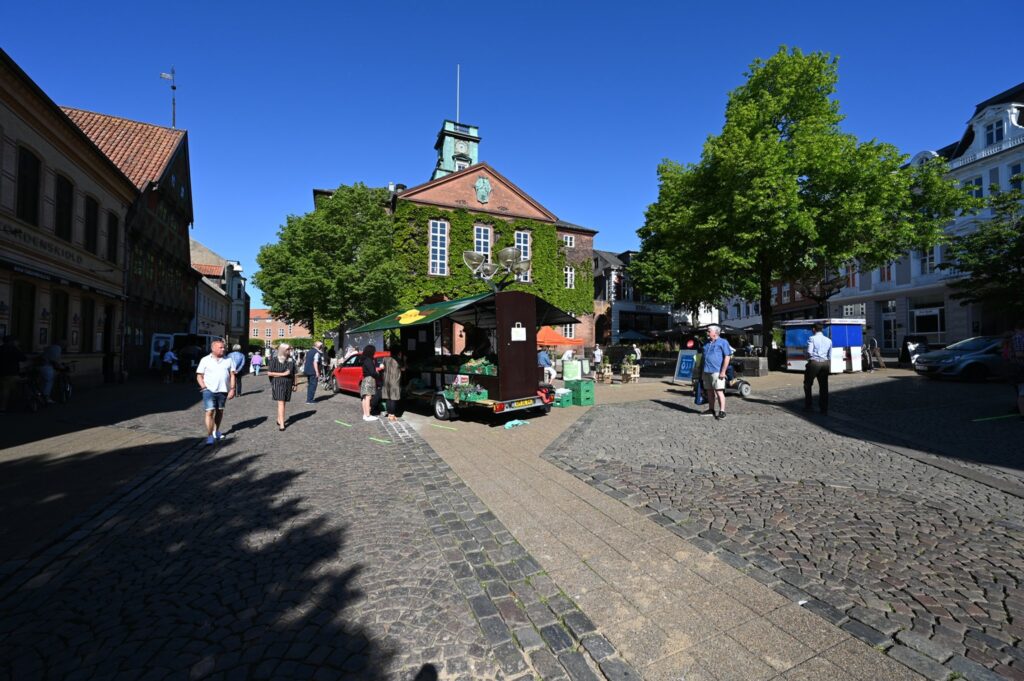 A central square in Kolding where the town hall has been located since the 16th century. Since the Middle Ages, the square has been the center for trading, and even today you'll find the market open every Tuesday and Friday morning and on Saturdays. You can buy fresh local foods of the season sold by the people who farmed it, and sometimes even design and secondhand.
In Denmark, we have lots of water. And also here in Kolding! The city is located at the head of Kolding Fjord and have therefore played an important role throughout the history.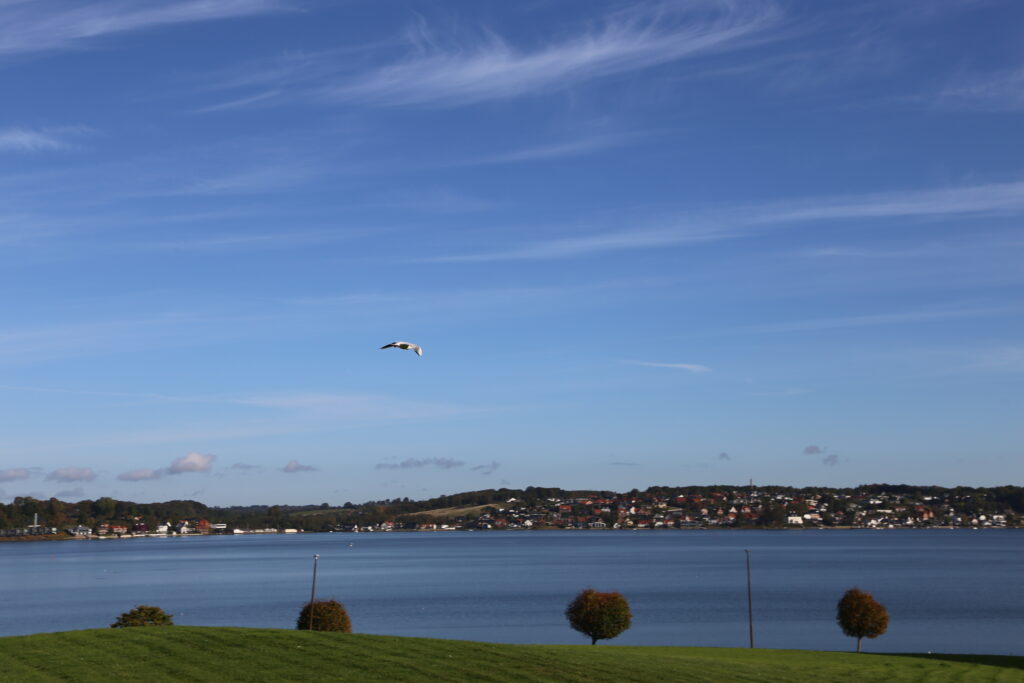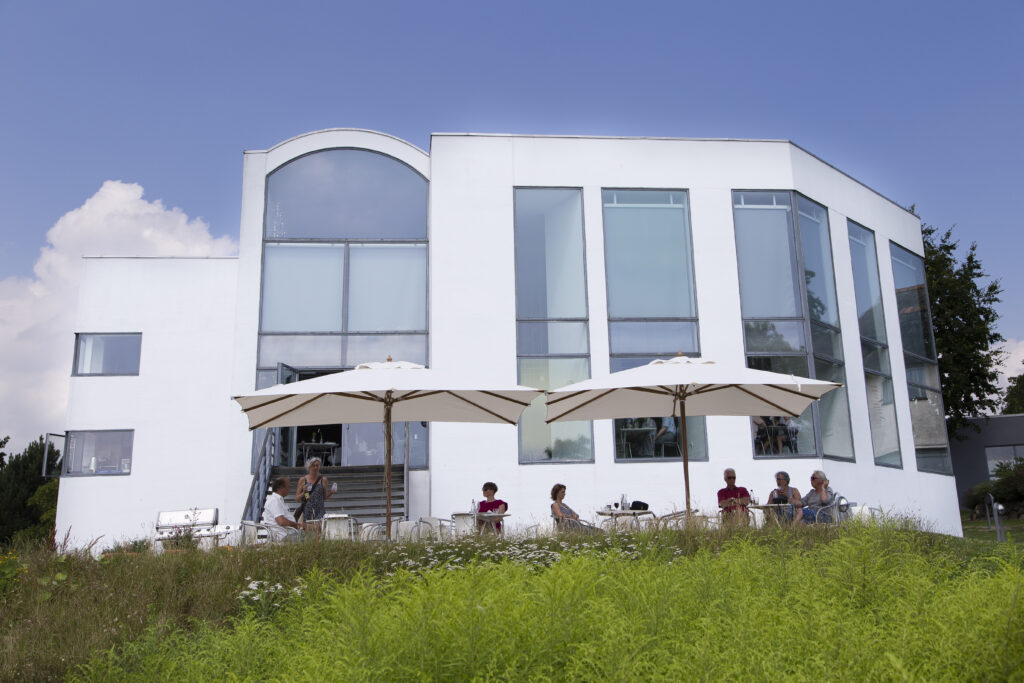 Trapholt is a museum of contemporary art, craft and design located in Kolding. It also holds a collection of Danish furniture design – us Danes like to think of ourselves as being some sort of furniture design connoisseurs.
It opened in 1988 and even though you're not into art, the museum is worth a visit because of its location in a beautiful sculpture park and because of the beautiful view of Kolding Fjord.
Travelling by boat? No problem! You'll find the charming yacht marina (Lystbådehavnen) close to the center of Kolding – it's only a 15 minutes' walk. The southern part of the marina has an authentic feel about it with its old yellow buildings from back when the harbor was center for exporting cattle.